There's no doubt that being involved in a sorority can be a life changing experience. You'll share endless memories of sleepless nights and fun times with your sisters. Though most importantly, you'll be immersed into exciting philanthropic events that are truly eye opening. There are so many sororities that get involved in brilliant and impactful philanthropic work, but these 10 are the ones that really take raising funds and awareness to a new level.


1. Delta Delta Delta
Tri Delta has focused on raising money and awareness for children's cancer charities since way back in the 1970s, and they've been partnered with St. Jude Children's Research Hospital since 1999. Tri Deltas are a part of the single largest fundraising commitment in hospital history by aiming to raise a goal of $60 million in 10 years. These girls know what they're doing, and there's no doubt they'll reach that goal. After all, they've already raised more than $38 million!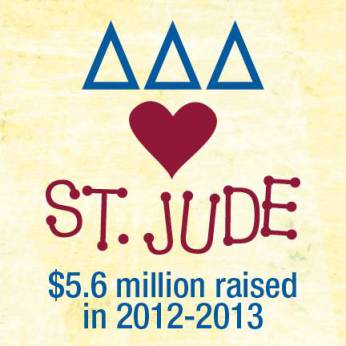 Via