Let us be honest...while sororities are fundamentally about sisterhood, philanthropy and leadership, too often looks and social factors seem to come to the forefront when determining "top" sororities. However, there are so many sororities in our great country that are not only made up of gorgeous girls, but that also excel at philanthropy, academics, and leadership. Here are just a few:

1. DELTA GAMMA AT FLORIDA STATE UNIVERSITY
Recognized as one of, if not the hottest sorority in the country, the DGs at FSU are definitely much more than eye candy. With members in diverse activities from the Venezuelan Student Association to the Pre-Law society, they were also 4th in the nation for donating Boxtops for Education. In this year's Dance Marathon, DG and its two fraternity partners raised a record-breaking $106,000 for children's hospitals. These women are clearly a lot more to their community than just easy on the eyes.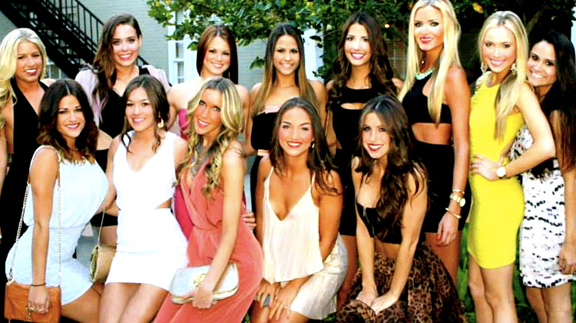 Via