As the weather begins to get a little warmer and there's no snow in sight, it is easy to forget the treacherous winter conditions that many of us were dealing with on our campuses just a few short weeks ago. This winter was definitely one for the books, and some locations throughout the United States got hit with snow especially hard this season. Here is a list of ten campuses that experienced some of the snowiest 2014-2015 winter seasons.

1. Syracuse University (Syracuse, NY)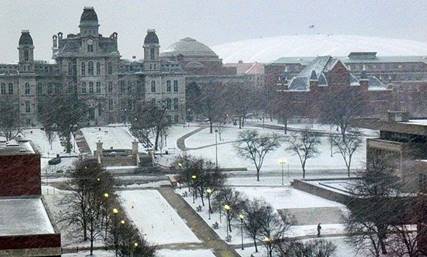 Via
Snowfall – 119.1 inches
2. University of Massachusetts - Lowell (Lowell, MA)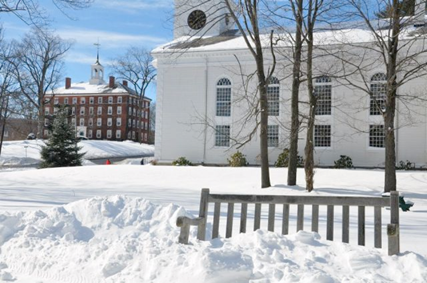 Via
Snowfall - 118.5
3. State University of New York at Buffalo (Buffalo, NY)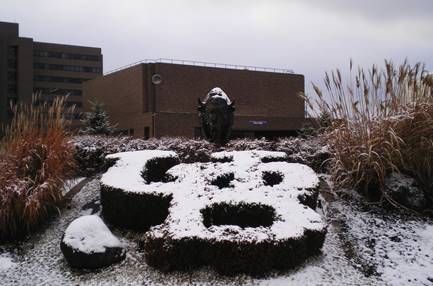 Via
Snowfall – 112.6 inches
4. Boston University (Boston, MA)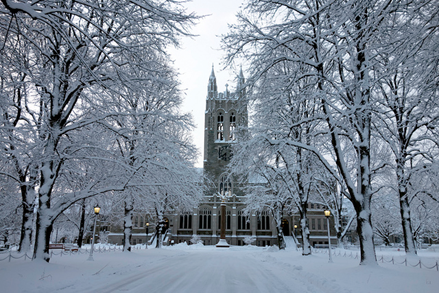 Via
Snowfall – 110.6 inches
5. University of Rochester (Rochester, NY)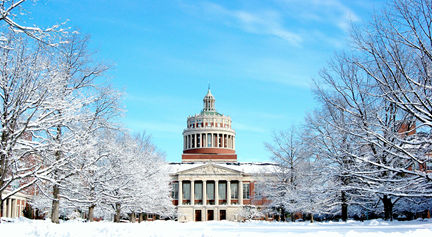 Via
Snowfall – 101.4 inches
6. Notre Dame University (South Bend, IN)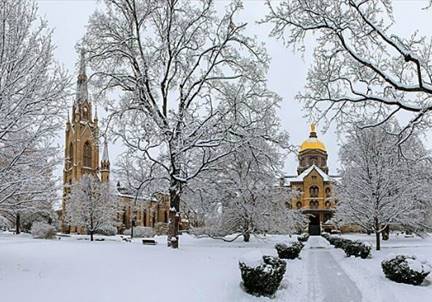 Via
Snowfall – 83.9 inches
7. Grand Valley State University (Grand Rapids, MI area)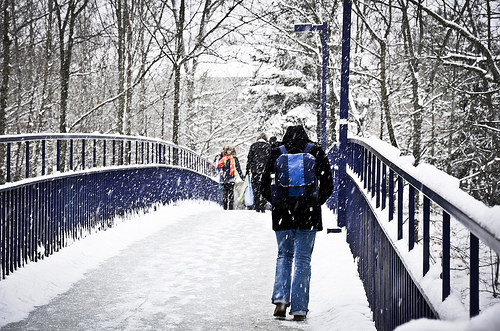 Via
Snowfall – 78.0 inches
8. Johnson & Wales University (Providence, RI)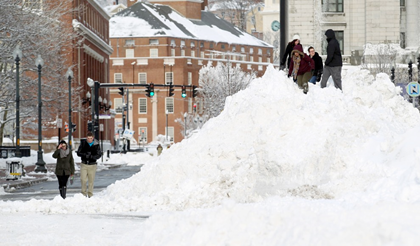 Via
Snowfall – 76.2 inches
9. University of Denver (Denver, CO)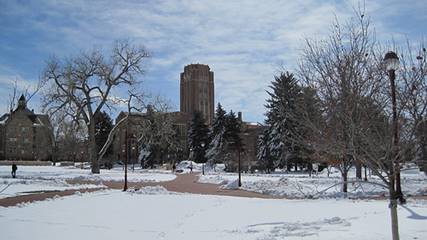 Via
Snowfall – 71.0 inches
10. Case Western Reserve University (Cleveland, OH)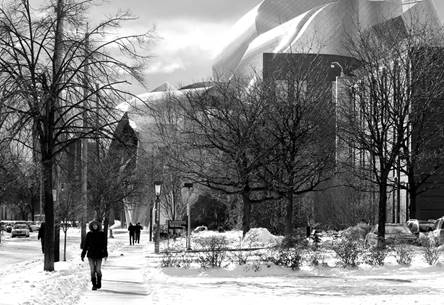 Via
Snowfall – 66.2 inches
NOTE: This list is based off of a ranking of the top 25 snowiest cities, located at http://goldensnowglobe.com/current-top-10-snowiest-cities/. This list compiled universities that are located in or near cities with populations of 100,000+ and considers universities that have a relatively substantial number of students.