Sorority house? More like Sorority Mansion. The house is the home base and public face of a sorority. It can portray how established, classy, and influential they are. These 10 beautiful houses definitely made their statement
.

Sigma Kappa at The University of Arizona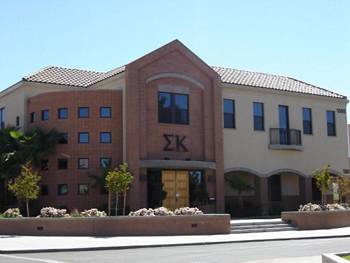 This gorgeous house located in Tucson, AZ was recently renovated and houses up to 40 sisters every year. The Zeta Omicron chapter is home to more than 240 women and is expanding rapidly. Established on campus in 1978, Sigma Kappa offers a one of a kind experience at The University of Arizona. From successful bid days celebrated by the pool in the warm Arizona sun to philanthropies these women are dedicated to establishing a strong sisterhood.