I knew it during the third round of recruitment as a freshman, when I walked into the crowd of chanting and clapping around us, and nervous smiles from the other PNMs next to me. I knew it when I got chills during initiation when we finally became official members. I knew it when I walked into the last round of my first recruitment on the other side. It's cliché, but true- Phi Mu isn't four years… it's for life. And I got so much more out of it than just a stupid t-shirt.

Opportunities to truly change the lives of others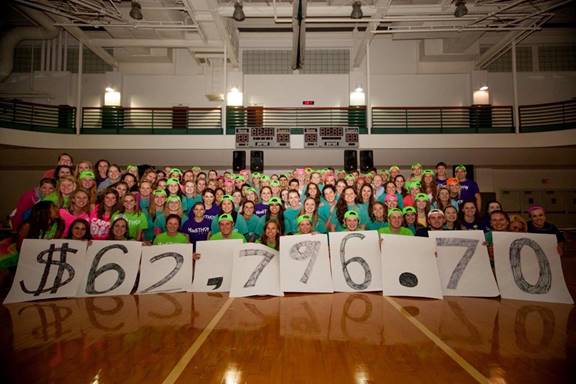 Via
Before joining, I had seen those little red and yellow balloons in store windows and billboards, but never actually understood the significance behind them. Yeah, it was for a hospital, but that's all I knew about it. Then came the spring of my freshman year when my temp big and her friends were talking about our annual carnation sale. At that point, I didn't know what it was really for, but we sold some flowers and it was fun enough. As the year progressed, the realization of the significance of what we were doing began to fill my heart. Spending my time and effort raising funds and awareness for The Children's Miracle Network Hospital has now become a passion that I proudly share with my sisters across the Phi Mu chapters nationwide. I follow a few general Phi Mu twitter accounts, and seeing them retweet chapters who are able to visit the kids, donate, and volunteer, is a humbling experience. If you talk to any Phi Mu and bring up CMNH, you'll see a smile on her face and hope in her eyes. Those kids are always in our hearts.
A support system during my most difficult times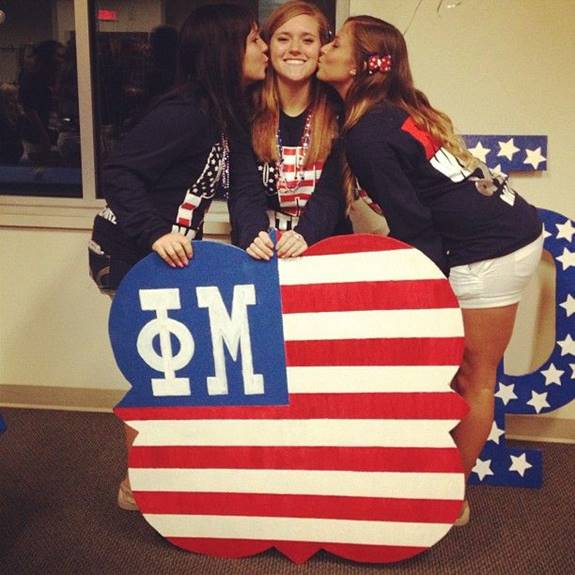 Via
Freshman year is one of the most difficult transitions in your life, and sometimes your RA and roommate can't help you. Sometimes it takes a junior you've never met or talked to in your life to give you that extra push when you've hit rock bottom. Which is exactly what happened to me, at probably the worst point: the night before initiation. It was a Friday night, and I felt like I couldn't talk to anyone. I wanted to drop pledging, drop out of school, hide under my blankets and never come back out. Then I heard my phone vibrate. It's a novel-long text message, and I have to stalk this girl's profile to figure out that she's my new grand big. And after reading that message, I don't think I've ever cried as much in my life. We were pretty much strangers, but she was wise enough to know that sisterhood has few boundaries. That's what joining Phi Mu does to you. It turns college strangers into friends, into people you can look up to, mentor, and learn from. Phi Mu is how you meet the people that will heal your heart, and make you stronger.
A legacy of love, honor, and truth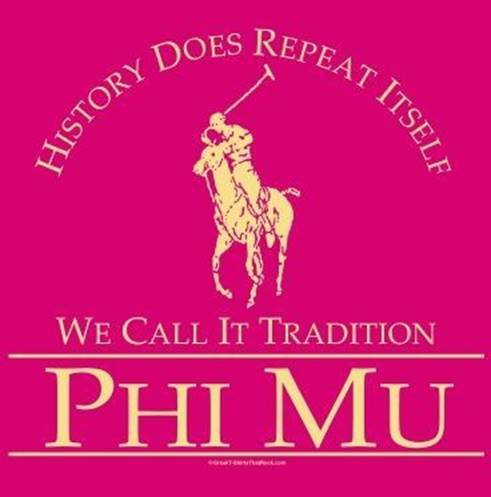 Via
It started with Mary, Mary, and Martha. Our founders set the standard for what this sorority is, our values (love, honor, and truth), and what a Phi Mu should be. Our alumnae include actresses, explorers, business professionals, politicians, writers, athletes, and so many more. What they have left for us, current and future members, isn't a standard of being the most popular, prettiest, and most famous. It's a higher standard, that lets us discover our potential as women, students, and professionals. Phi Mu teaches us to be philanthropic, loving, inspirational, accepting, kind, sympathetic, honest, and humble. It teaches us to be open-minded, and to remember that each of our actions represents not only ourselves, but also our organization as a whole. It teaches us to wear our letters with pride, and to encourage goodwill in others. And that's barely scratching the surface. When you accept a bid from us, you run into our organization's arms as a college girl, and leave as the best kind of woman- a Phi Mu woman.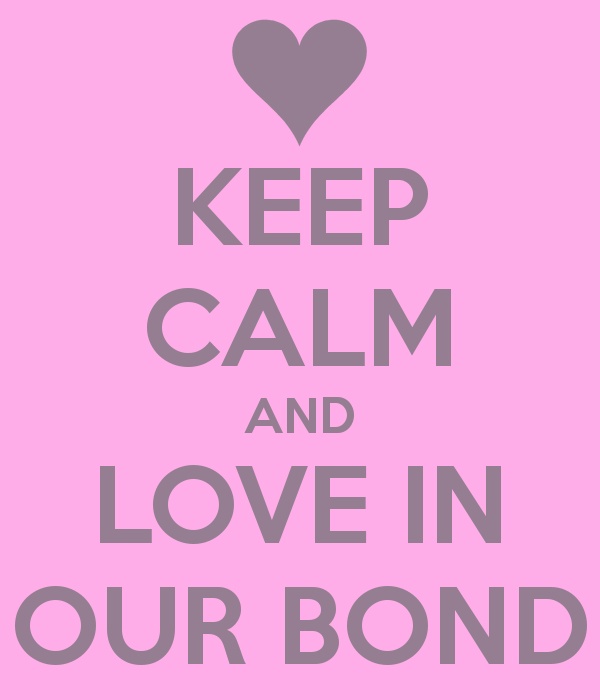 Via
RUSH CHAIRS! Want to post an article on GreekRank explaining why every PNM this fall should be considering joining your organization? Please email us at submissions@greekrank.com