Every girl thinks their sorority is the best one there is. However, I believe that unless you are rocking the bronze, pink and blue...you are sadly mistaken. Delta Gamma is one of the oldest and most respected sororities in the nation—excelling socially, academically and philanthropically. Here are just a few reasons you should drop your anchor and become a part of this incredible sisterhood.

The Motto:
DG's have a simple and clear motto: Do Good. These inspirational words don't have the flowery language and detail of other Greek chapters. They do, however, convey the most important message of them all: Our goal should be to have a positive effect on the world. These words can truly be a guiding force, not just a pretentious phrase to be embroidered on a pillow.
The Symbols:
The anchor is an incredible symbol that carries a lot of meaning. Not only does it connote the freedom of being at sea, but also an anchor is something that keeps you grounded. It's a symbol of friendship and hope.
The little Hannah mascot is easily the best mascot for any Greek organization. A pig-tailed, sailor blouse-wearing Raggedy-Ann lookalike, Hannah is one part creepy, three parts endearing. Having a sidekick like little Hannah is a fun silly way to appreciate sorority life. She's an emblem you learn to love.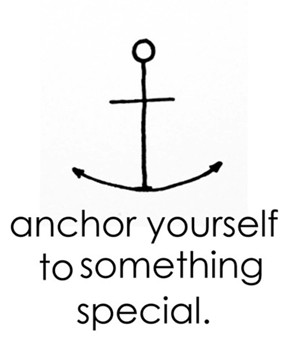 Via
The Philanthropy:
Delta Gamma gives more than 150,000 hours and hundreds of thousands of dollars a year to the philanthropy Service for Sight. DG was the first sorority to ever establish a philanthropic foundation of its own, and has received many awards for public service. DG funds genetic research, adaptive devices, programs, and service centers for not only helping people with a variety of visual impairments, but celebrating their contributions.
On top of this, in 2012, Delta Gamma began a program to improve eye injury care research and facilities for members of our Armed Forces who suffered injuries in battle.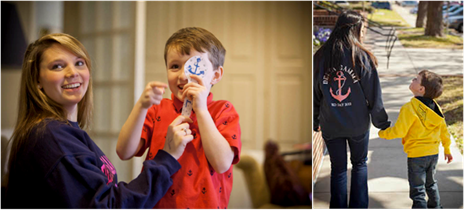 Via
DG's collegiate philanthropy is by far the most fun! DG often hosts one or more of the Anchor Games, a series of competitions including basketball (Anchor Slam) flag football (Anchor Bowl), and the most popular, a synchronized swimming competition, Anchor Splash! Often Greek chapters are pitted against each other to be elected " Anchor Man' or win " Most Beautiful Eyes". DG's get to host and judge these nauti-cal events and raise lots of money for Service for Sight!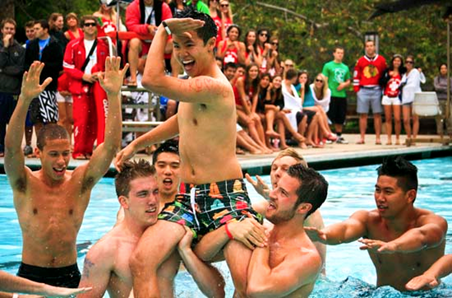 Via
The Alumni:
Because of DG's strong presence, hundreds of accomplished women in all fields are proud to wear the anchor pin. Congresswomen, athletes, academics, and business leaders make up just a few of our multi-talented alumni. We even have one of the Cheetah Girls! Strong alumnae mean great connections after college, helping to create a network for success.
Social Life:
DG is a well-established sorority with 148 active chapters. Chances are, everyone knows and loves at least one DG- there are more than 200,000 members worldwide! Being able to go to nearly any Greek campus and have sisters there for you is an incredible experience. With the mission to foster high ideals of friendship, DG's are chosen based on their character and interests. Having a great reputation nationwide matters, and DG letters can only bring good things!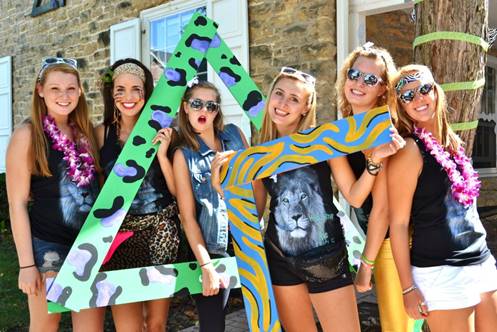 Via
The Academics:
Delta Gamma, like every Greek organization, encourages success in academics. DG also rewards excellent sisters with scholarships and grants for academic success, along with smaller rewards for excellence. When a DG receives her first 4.0GPA, she gets a Lamp of Knowledge to wear with her badge. DG wants sisters who foster academic and cultural interests, creating intelligent and well rounded women.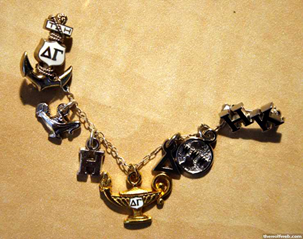 Via
Overall, Delta Gamma teaches its members to foster diverse interests, excel academically, and become the best version of themselves. It truly has everything you could want in a sorority—for strength, for hope, and for life.
RUSH CHAIRS! Want to post an article on GreekRank explaining why every PNM this fall should be considering joining your organization? Please email us at submissions@greekrank.com