GreekRank is zeroing in on the sororities and fraternities across the country that embody what makes Greek life great. In our Profile series, you'll have an opportunity to learn more about local chapters and what makes them unique. This week, we highlight the Delta Psi chapter of Alpha Tau Omega at University of Mississippi.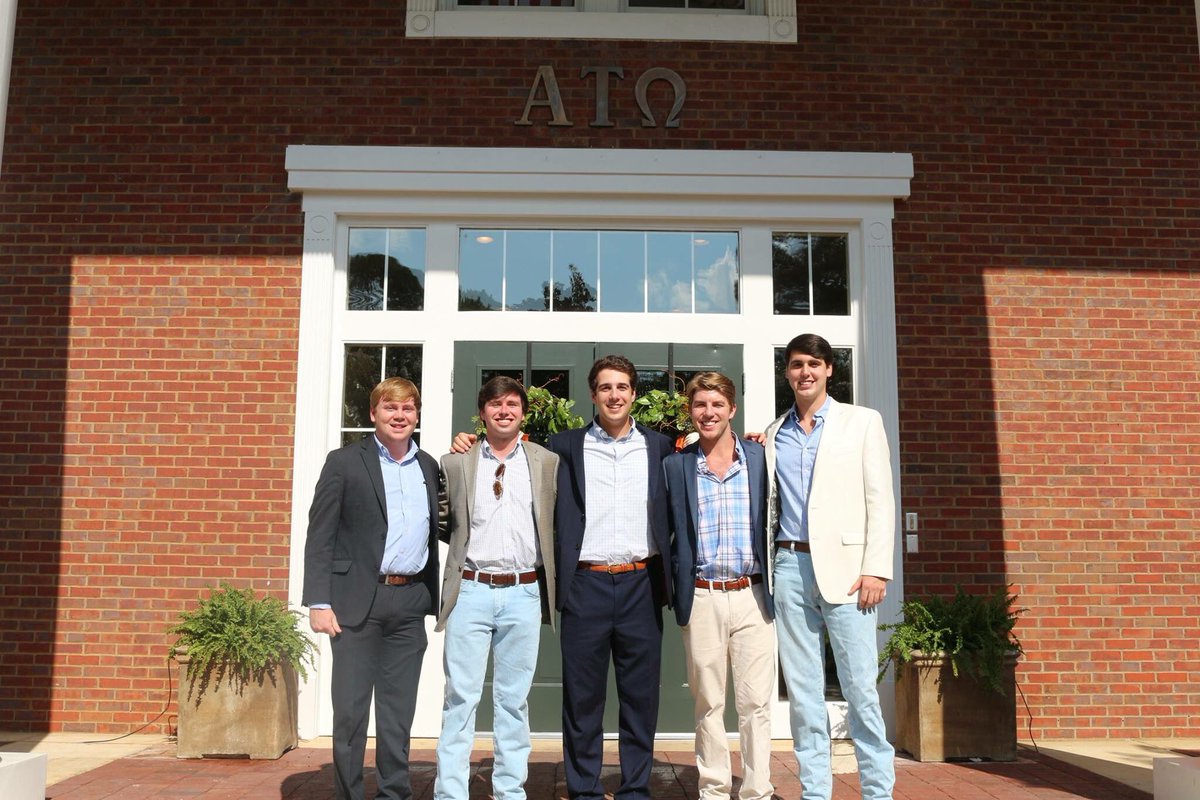 Via
We have to say that what drew us first in to Ole Miss' Delta Psi chapter of ATO, wasn't their philanthropy, their camaraderie, or their Twitter feed. It was their website. OleMissATO.com offers only what it needs to: their own take on the Happy Days sitcom, rendered in all the ways your computer will allow you to watch it. It's 20 minutes long, and we're not complaining. Just have a look: http://www.olemissato.com/happydaysvideo/bestifworks.html
We had the best time watching the blast from the past images of ATO classes from decades ago, wondering what Greek life was like before the era of Tinder, Facebook, and yes, our own GreekRank.com. We miss bowl cuts, mustaches taken seriously, and Chubbies before they were branded. Thanks for the flashback to when it was real, ATO.
That said, the Ole Miss ATOs of today are still seemingly throwing great parties. While we've never been, we did get a glimpse into Gator Bash and "Spring Party Season" which proves to be as good as any EDM concert you'd pay too much money to go to. Even on GreekRank.com, their highest ranking falls under "Social Life."
As for the fraternity's history, it dates back to Civil War times. According to the national fraternity's website, "Alpha Tau Omega began as an idea in the mind of a young Civil War veteran who wanted peace and reconciliation." What continues is a story that requires publishing -- and it appears on the fraternity's website divided into chapters if you're interested in reading. We'll leave you with this: Guy Fieri and Steve Spurrier are ATO alum.
Alpha Tau Omega also holds Leadership Development as a priority. Along with initiatives like the Emerging Leaders Conference, seen at multiple Greek organizations, ATO holds an event called "Altitude," where brothers fly into Denver for rock climbing, white water rafting and hiking in the Rocky Mountains. They also hold a President's Retreat, where incoming chapter presidents are given the opportunity to learn what it takes to be an effective chapter president. The retreat provides "complete nuts and bolts content coverage and the ability to collaborate with other chapter presidents." We think that's got to be one of the best bro's weekends we'll never make it to.
The thing about the Ole Miss ATO brotherhood that strikes us the most is how enduring it is. Take a scroll through their Facebook feed. More than posts from current pledge classes or recent alumni, you'll see posts from ATO alumni in their 50s, 60s and older. All quote their ATO brothers as being some of the most important friendships in their lives.
And their fundraising is as fun as it is philanthropic. The Greek Cup, held each year in spring, pits Ole Miss sororities against each other to raise money and awareness in the spirit of charity and fellowship. They choose a different charity benefactor each year, and often raise upwards of $40,000 at the weeklong event. Competitions include a coin drop, banner campaign and a weekend soccer tournament.
As they say at Ole Miss ATO, "ruh rah rega!"