Alcohol is usually not hard to come by off-campus. Some campuses are taking the approach that if they serve it themselves they can better control the alcohol consumption of their students. Do schools that serve their own alcohol have higher on-campus arrest rates than the universities that don't? Read more to find out. Here's a list of some of the most booze-friendly campuses in the US.

Just for conversation purposes, please note that none of these schools cracked the recent top 20 schools with the most on-campus alcohol related arrests and only one found itself within the top 50.
The University of Cincinnati
The Catskeller is a university owned bar on the campus of the University of Cincinnati. Bearcat football fans who fill Nippert Stadium, the oldest original stadium in college football (1924), can celebrate their touchdowns with stadium-sold beers.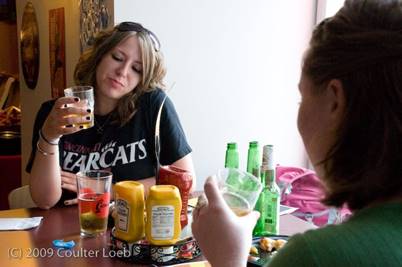 Via