Since 1877 18 presidents were members of fraternities. That is nearly 70% of the presidents of the last almost 140 years. It does seem, although, that times are changing. There are only two 2016 presidential candidates that were involved in Greeklife during their college years. Thankfully, although, these two seemed to have made their fraternity days memorable. Can you guess which two?


Donald Trump?
Nope, but when he graduated from Wharton he allegedly already had a net worth of what is the equivallent of $1.4 million in today's dollars.

Hillary Clinton?
Nope, but believe it or not, Hillary was raised in a conervative household and during her freshman year at Wellesley College she was the president of Wellesley Young Republicans.

Rand Paul?
Not exactly. Yet young Dr. Paul was a member of what has been called a "kooky society" named "NoZe" at Baylor. According to this Rolling Stone article they seemed to have had odd ways of having fun.

John Kasich - Alpha Sigma Phi fraternity at The Ohio State University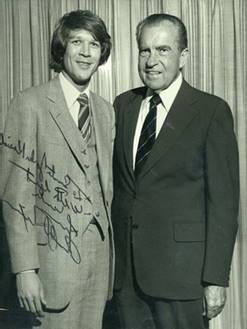 Via
Kasich was a brother of Alpha Sigma Phi during his time as a Buckeye. Kasich had to have some of the biggest balls in his fraternity considering as a freshman he wrote a letter to then President Nixon requesting to come to DC to hang out. John claimed he'd gladly miss a trip to the Rose Bowl to meet with Nixon. The president apparently wrote him right back and the two met in the Oval Office.
Rick Santorum Tau Epsilon Phi fraternity at Pennsylvania State University
Santorum was a brother the less-nationally-known Tau Epsilon Phi. With only 12 active chapters, TEP alum include comedian Larry David, X-Files' David Duchovny, TV host Larry King, and Jerry Springer. Others have shared that his fraternity brothers gave him the nickname of "Rooster". Allegedly, Rooster was a champion beer chugger who liked to watch MNF and play low-stakes poker.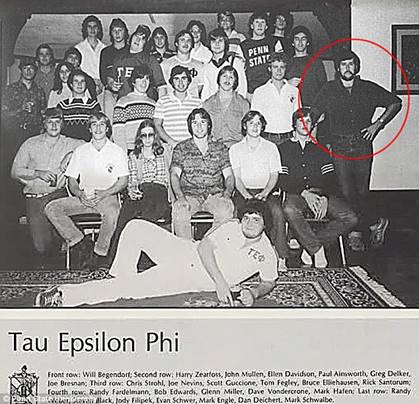 Via